Eclypse Non-Backed -
Non-backed Superabsorbent Dressing
Eclypse Non-Backed -
Non-backed Superabsorbent Dressing
Suitable for high Exudate levels





Product Description
Eclypse Non-Backed is the next generation of non-backed superabsorbers. It features a double CrystaLock Technology layer, Advancis Medical's unique superabsorbent crystals which form a gel when in contact with exudate, separated by a lateral wicking layer, and two non-adherent outer layers.
CrystaLock Technology is highly absorbent and locks away exudate, reducing potential leaks and the risk of maceration. With an absorbency of 228g/100cm, the need for stacking is reduced so more than one dressing per change is rarely needed. 
The outer layer of Eclypse Non-Backed is comfortable and flexible to allow the dressing to contour to the body. As this layer is on both sides of the dressing, you can simply place either side down on the wound. Although stacking isn't usually needed, it is possible to do so with Eclypse Non-Backed for those extremely high exuding wounds that you are worried will leak before the next dressing change. You can even combine Eclypse Non-Backed with original Eclypse to take advantage of its non-strikethrough backing.
Instructions for Use
Ensure the wound has been cleaned

Gently dry the surrounding skin

Remove from packaging

Open out the dressing fully

Place the dressing either side down

For larger wounds place several dressings side-by-side

Protect friable skin, or drier areas of the wound with a non-adherent dressing under Eclypse

Secure the / dressing pad with tape or bandage appropriately

Eclypse Non-Backed may be used under compression bandages

Store at room temperature, out of direct sunlight and keep dry

Do not cut Eclypse Non-Backed 
Frequency of change
Wear time will depend on the level of exudate but Eclypse Non-Backed can be left in place for up to seven days
Indications
Moderate to heavily exuding wounds such as:
• Leg ulcers
• Pressure ulcers
• Diabetic foot ulcers
• Sloughy wounds
• Granulating wounds
• Lymphatic legs
• Post-operative and dehisced wounds
• Fungating wounds
• Donor sites

Contra-indications
Do not use with arterial bleeds and heavily bleeding wounds.

Suitable for the following wound types:
Request samples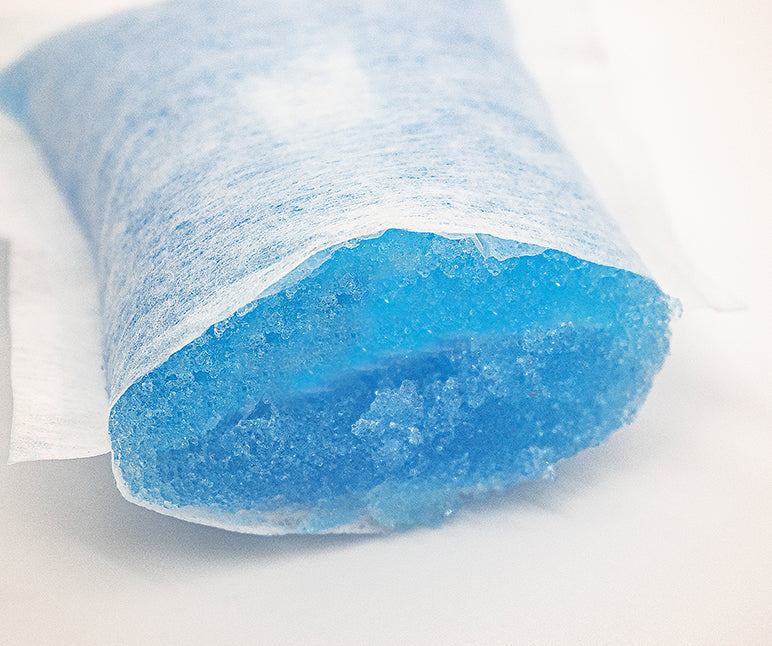 Benefits of Eclypse Superabsorbent Dressings
Non-strikethrough backing reduces leaks and risk of maceration

Unique Crystalock Technology locks away exudate

High moisture vapour transfer rate prolongs wearability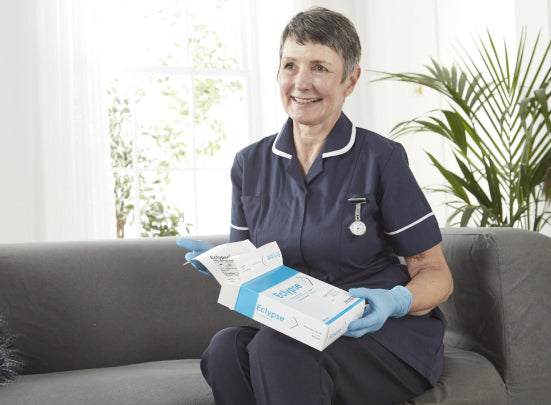 Eclypse Case Studies
View case studies using the different Eclypse products on a variety of wound types.
Case Studies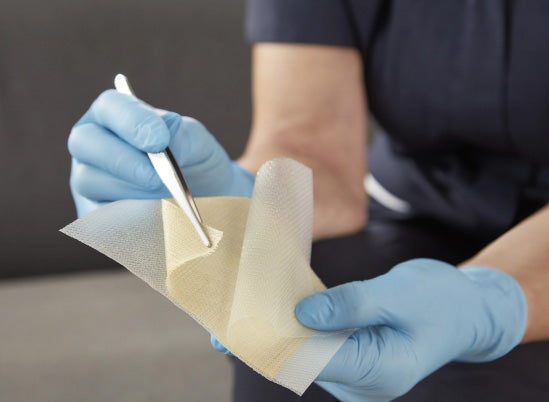 Need a Primary Wound Dressing?
The Activon Manuka honey range of dressings are an ideal solution to aid debriding and desloughing, fight infection and provide an optimal wound healing environment.
View Activon