Activon Tube -
100% Manuka Honey
Activon Tube -
100% Manuka Honey
Product Description
Activon Tube is ideal for debriding necrotic tissue, or for topping up dressings where the honey has been washed away by exudate.
Activon Tube contains 100% medical-grade Manuka honey which creates a moist healing environment and effectively eliminates wound odour whilst providing antibacterial action. Conveniently presented as a 20g tube, Activon Tube can be used for 90 days once opened.
Activon Tube is one of the best value 100% Manuka Honey products available¹, and therefore a sensible choice for cost savings.
Drug Tariff May 2022
Instructions for Use
Ensure the wound has been cleaned

Gently dry the surrounding skin

Remove the sterile tube from the box.

Twist off the cap

Apply liberally to the wound bed (surface or cavity)

Cover with an appropriate secondary dressing.

Single patient use only

Store at room temperature

Once opened use within 90 days
Initially you may experience high levels of exudate, this is perfectly normal and will decrease over time, therefore your secondary dressing of choice may initially need to be a superabsorbent dressing, we recommend Eclypse.
Top tip
: Use Activon Tube in conjunction with Algivon for debriding and de-sloughing.
Indications
For use on Activon honey impregnated wound dressings or as a wound filler, directly onto the wound bed, for partial or full thickness wounds including;
• Sloughy wounds
• Pressure ulcers
• Surgical wounds
• Burns
• Graft sites
• Malodorous wounds.

Contra-indications
Known allergy to bee-venom/honey.

Ordering Information
| Size | Stock code | Pack Size | NHS Code | PIP Code |
| --- | --- | --- | --- | --- |
| 20g | CR4493 | 12 | ELY864 | 419-7646 |
Suitable for the following wound types:
Request samples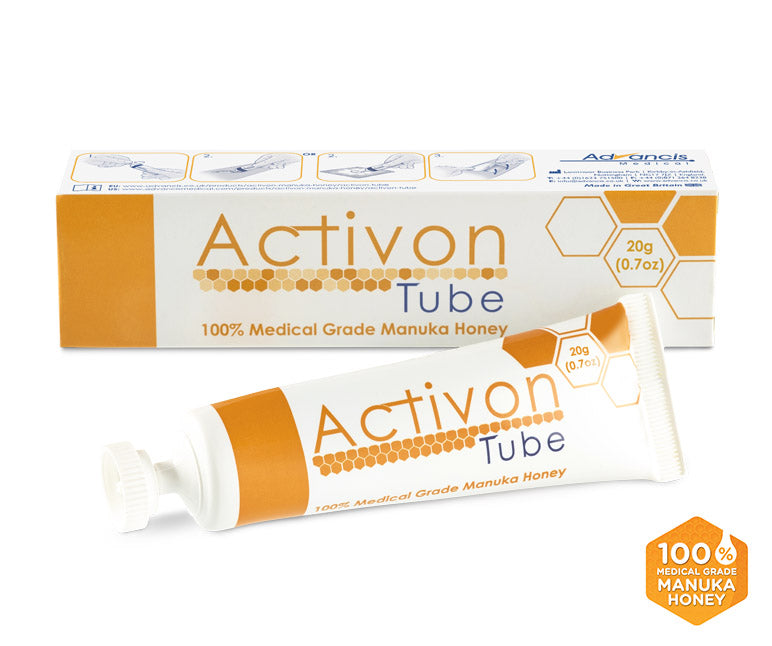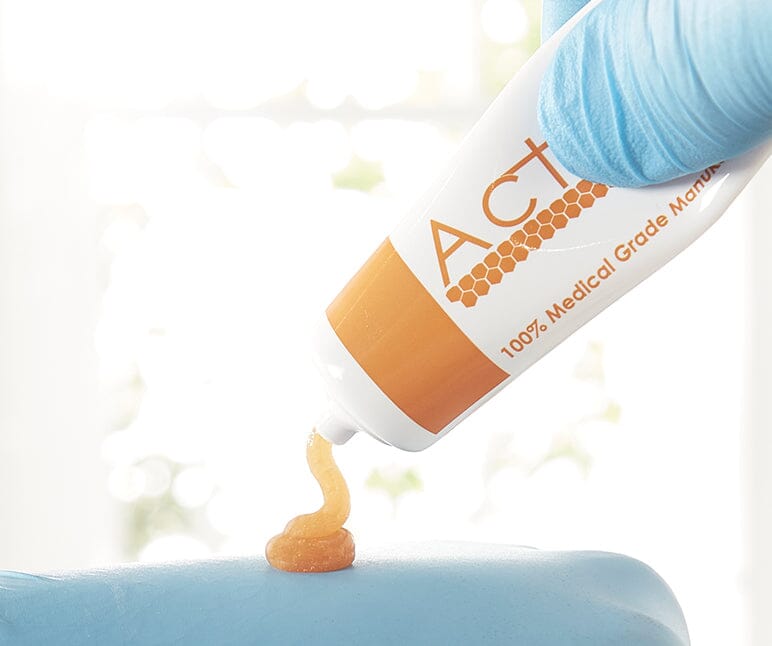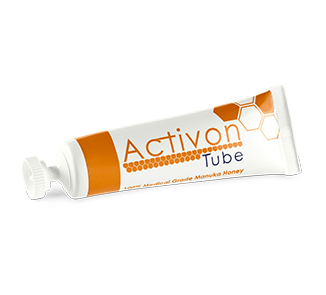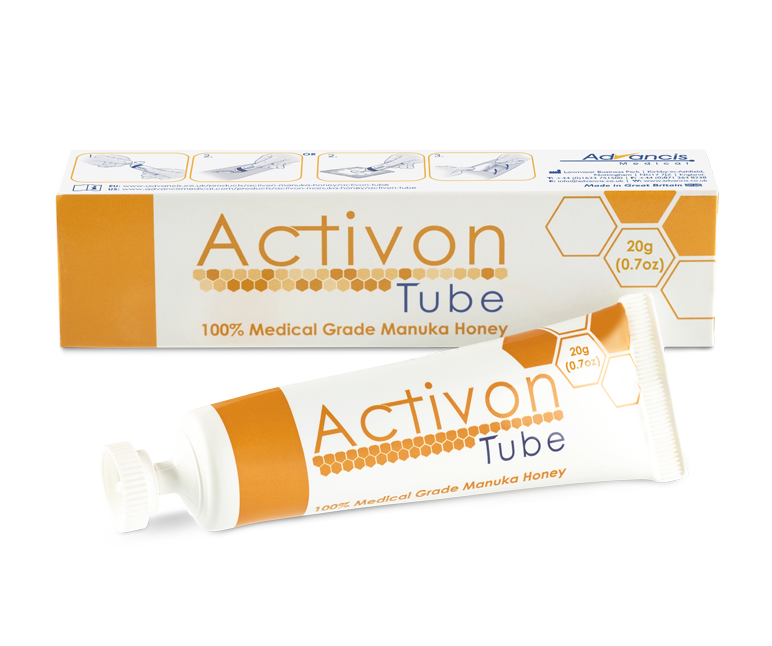 Made with 100% Medical-Grade Manuka Honey
The levels of MGO in Manuka honey are measured using the Non Peroxide Activity (NPA) scale. The gold standard for Manuka honey effective antimicrobial activity is anywhere between 9.5 and 15 on the NPA scale. All our Activon Manuka honey dressings are made with 100% medical-grade Manuka honey, with a guaranteed NPA of 9.5 – 15 to optimise antimicrobial action and promote faster healing¹.
No therapeutic benefit
Breakfast honey
Effective Antimicrobial Activity
Warning - Overheated
Or Cooked to Increase Rating
No therapeutic benefit
Breakfast honey
Effective Antimicrobial Activity
Warning - Overheated
Or Cooked to Increase Rating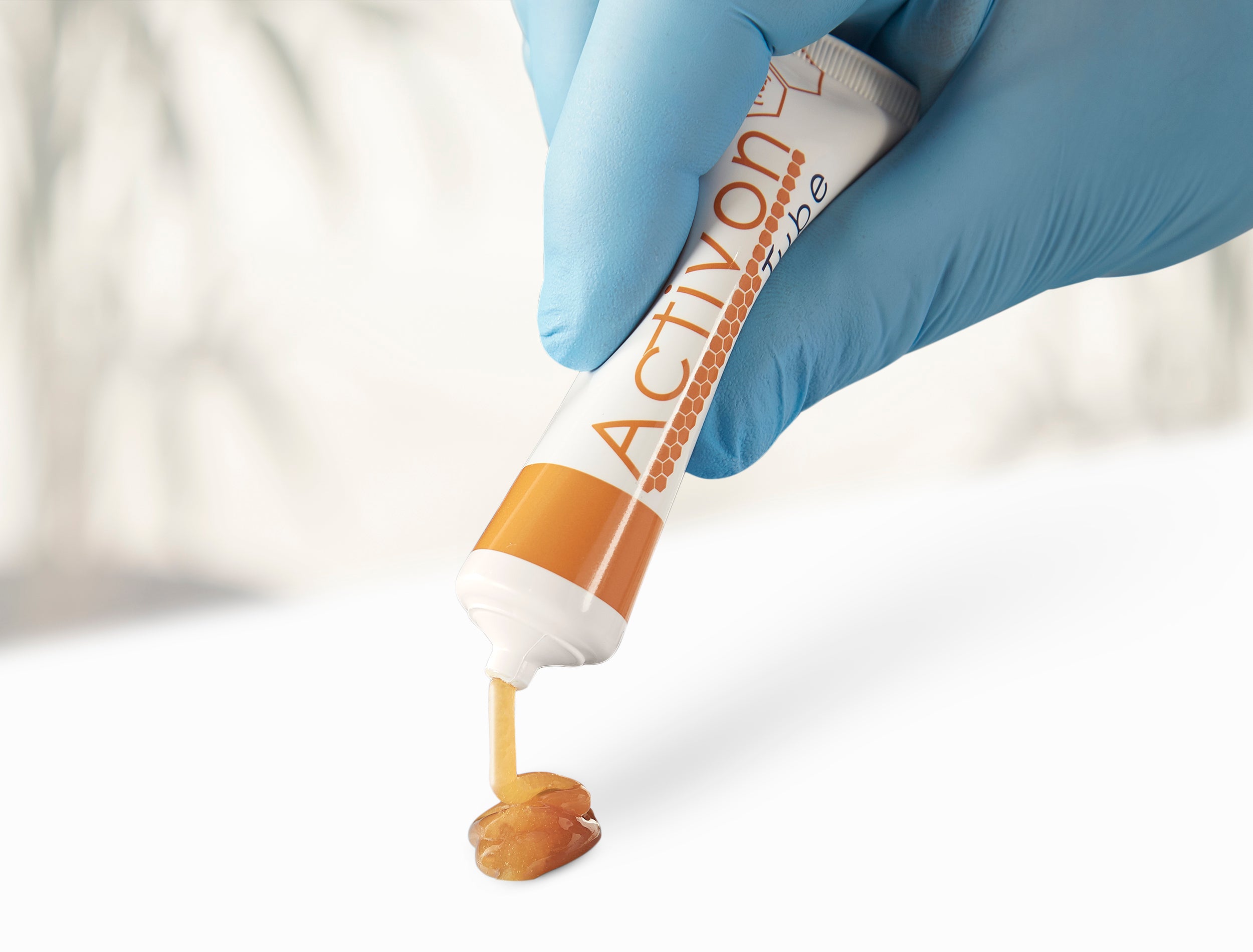 Manuka Honey Case Studies
View our variety of case studies using the Activon dressing range on different wound types.
Case Studies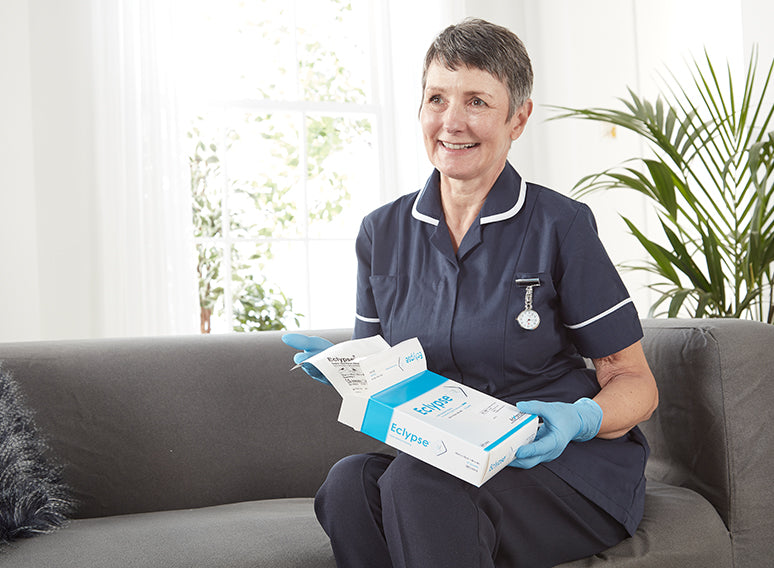 Need a Secondary Dressing?
Eclypse range of superabsorbers are ideal for absorbing excess exudate caused by the use of Activon Manuka Honey dressings.
View Eclypse
References
1. Dunford C, Cooper R, Molan P, White R. (2000) The use of honey in wound management. Nursing Standard, 15, 11, 63-68